Modern Treasury shares secure files with banks about the status of your originated payments. This requires a business to be set up with direct transmission with their bank.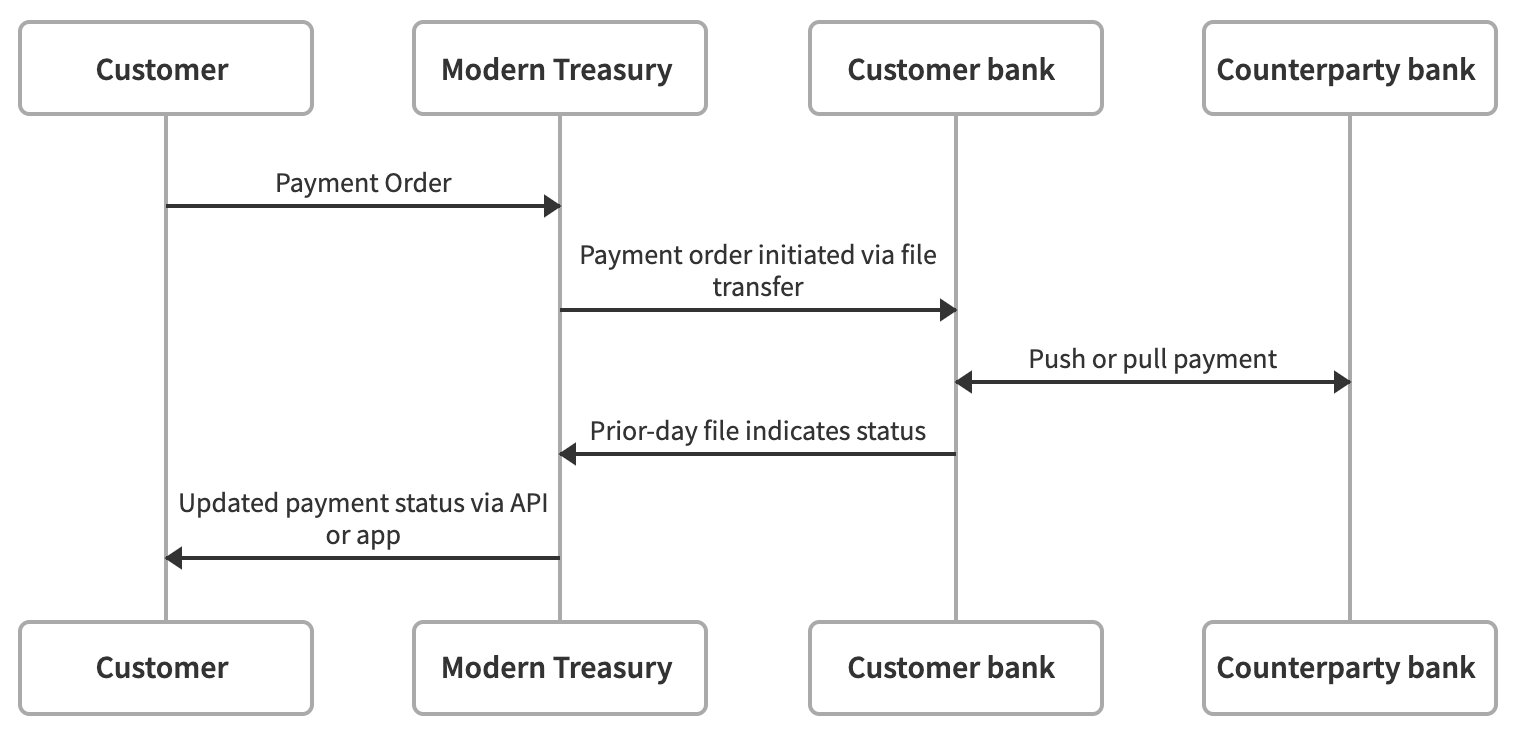 Using a service such as Modern Treasury gives teams better:
Controls: Give users specific permissions to initiate or approve payments. Users can also get read-only access so they can use payments information for operational needs.
Transparency: Track and report on the lifecycle of a payment, from initiation to approval, from when the funds have left your account when the funds have arrived at your counterparty.
Accessibility: Access our platform either through API or our web app, with no change in capabilities to ensure a user-friendly experience.